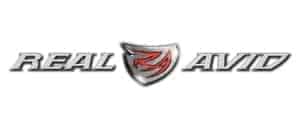 Gun Cleaning Tools Designed for Modern Firearms from Real Avid
(ArmsVault.com) – Real Avid's innovative ideas and designs have led to a variety of new ways to clean your guns and their 2018 lineup shows no signs of slowing down. Please visit Real Avid's website to learn more about their latest gun cleaning products and tools at www.realavid.com.
Spot-Light Precision Cleaning Kit
MSRP: $29.99
You can't clean what you don't see. This simple concept was the reason behind the Spot-Light Cleaning Kit. 3-LEDs imbedded into a handle holds a variety of cleaning implements so you can find, and clean carbon in the most difficult places within your firearm. Carbon has nowhere to hide.
Accu-Grip Picks and Brushes
MSRP: $9.99
Finally, as set of picks and brushes that can be used to effectively stand up to cleaning stuck-on carbon without breaking. A variety of angles and ends allows you to reach areas with ease and the ergonomic handles fit perfectly in your hand.
About Real Avid:
Since 2009, Real Avid has focused on innovation, design and one-of-a-kind products to make modern hunters and shooters more capable and better prepared. Our constant study of real world gun users, combined with an utter impatience for work-arounds and old thinking, fuels our quest to create better products and superior user experiences. This is the Real Avid way, and our products are our testament. Visit www.RealAvid.com for more information and to see the full line of Real Avid products.