SUREFIRE INTELLIBEAM™ TECHNOLOGY WINS ON TARGET EDITORS' CHOICE AWARD
Fountain Valley, CA— (ArmsVault.com) – SureFire, LLC, manufacturer of the world's finest—and most innovative—illumination tools and tactical products, has received an Editors' Choice Award by On Target Magazine for their revolutionary IntelliBeam Technology. This proprietary technology utilizes an intelligent sensor- based system, which continuously evaluates the environment and seamlessly adjusts light output, based on the scope of the surroundings. IntelliBeam Technology, available only from SureFire, is currently offered in the handheld P2XIB, P3XIB, and M600IB weapon-mounted illumination tools.On Target Editors' Choice Awards honor new products the magazine considers to be the best of the best—"Those products that demonstrate outstanding technical achievement and/or represent an extraordinary value for the money," stated On Target editor, Ben Battles.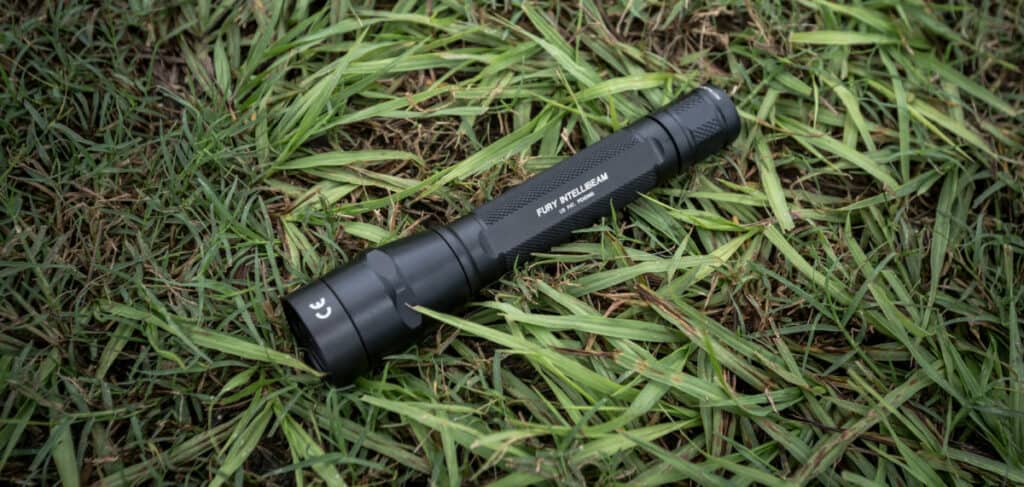 About SureFire—Located in Fountain Valley, California, SureFire, LLC is the leading manufacturer of suppressors, high-performance flashlights, weapon-mounted lights, and other tactical equipment for those who go in harm's way, or anyone who demands the ultimate in quality, innovation, and performance. SureFire illumination tools are used by more SWAT teams and elite special operations forces than any other brand. SureFire is an ISO 9001:2008-certified company.