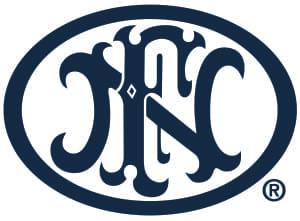 FNS™ SERIES EXPANDS WITH NEW
FLAT DARK EARTH (FDE) COMPACT MODEL
(McLean, Va. – Nov. 07, 2016) – (ArmsVault.com) – FN America, LLC is pleased to announce the launch of the FNS™-9 Compact FDE, an extension of the FNS series of striker-fired pistols. The FNS™-9 Compact FDE will feature a flat dark earth (FDE) polymer frame and durable, scratch-resistant PVD slide coating that have been color matched to ensure consistency. It will also retain the proven ergonomic grip angle and diamond texture grip pattern standard on FNS and FNX™ models.
"Flat dark earth began as a military-designated color that FN pioneered with the introduction of the FN SCAR® series in the early 2000s," said John Keppeler, vice president of sales and marketing. "The color remains a popular choice for military customers and consumers, making this addition a natural extension for the FNS-9 Compact series."
Two magazine options – pinky extender for better grip, and a full size with grip sleeve for range training and backup use are available for the pistol. A new padfolio-style soft case has also been introduced that makes storage efficient and allows for discreet transportation to and from the range.
The pistol will begin shipping to distribution this month and is expected to be available at retail in December. Manufacturer's suggested retail price on the new model is $599.
For more information on the FNS-9 Compact FDE or other FN products, please visit us online at www.fnamerica.com or follow us on Facebook, Twitter and Instagram.
The World's Most Battle-Proven Firearms™ | FN America, LLC, is a U.S. subsidiary of FN Herstal, S.A., a global leader in the development and manufacturing of high quality, reliable firearms for military, law enforcement and commercial customers worldwide. Headquartered in McLean, Virginia with manufacturing operations in Columbia, South Carolina, FN America is passionately committed to providing its customers with a portfolio of products, training and support services under the FN brand name that enhance their performance and safeguard their lives. For more information, visit us at www.fnamerica.com or follow us on Facebook, Twitter and Instagram.