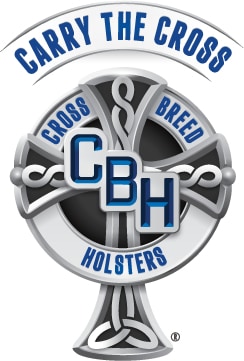 CrossBreed® Holsters – National Account Manager search.
CrossBreed® Holsters
6955 West Carnahan Street
Springfield, Missouri 65802
Job Description: National Accounts Manager
CrossBreed Holsters (CBH) is currently seeking a National Accounts Manager to oversee CrossBreed® Holsters' dealer program.
The National Accounts Manager (NAM) will be responsible for recruiting, educating, and communicating with all contracted dealers. The NAM will report directly to the President of CBH. They will work independently of and collaboratively with fellow staff to plan, manage and implement all activities as it relates to CrossBreed® Holsters' Dealer program.
Work Duties may include but not limited to:
Develop and manage timelines to establish initial dealer agreements in accordance with short term and long term program goals.
Build and maintain effective working relationships with Instructors, Firearm Ranges and Dealers.
Participate in long term and short term program development and planning.
Work with staff to ensure effective project documentation and reporting including proper program sales and expense tracking procedures.
As the program grows, long term duties may include the hiring and training of additional sales representatives to increase the size and scope of the Instructor Dealer Program. The NAM will be responsible for recruiting, training and managing those individuals.
Employment Standards & Conditions:
A strong working knowledge of firearms, concealed carry and the firearm industry in general.
Experience in development and implementing sales programs.
Track record of effective and successful sales experience.
Hiring, Salary Range, Benefits, Travel, How to apply.
Estimated hire date is 4th qtr 2014.
Compensation will include a base salary plus commission program and is commensurate with experience and qualifications.
CBH offers a competitive benefit package with annual vacation, health/dental and vision insurance, car allowance and mileage reimbursement, phone allowance and travel allowance.
Travel is required for this position. Estimated travel could exceed 80% and will include some or most weekends.
Send resume to trent@crossbreedholsters.com.